A subject to get yer teeth in !
The Renix (Bendix) electronic ignition system was used from the 1984 year model onwards replacing a conventional distributor (with contact points, mechanical advance etc.)
The Renix consists of an ECU and coil unit combined, a flywheel sensor, a toothed sensing ring built into the flywheel and a distributor which is a simple shaft turned by the camshaft with a rotor arm to distribute the spark to the dizzy cap contacts. The pic.below shows the main components.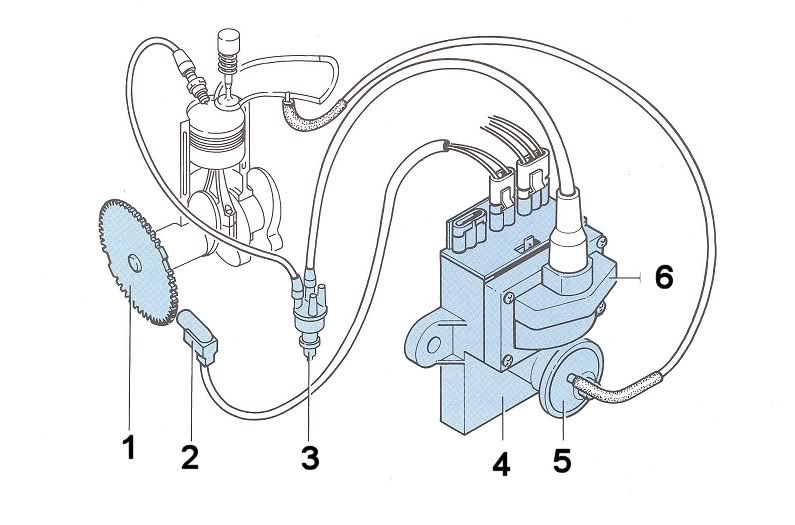 1 = Flywheel, 2 = flywheel sensor, 3 = distributor, 4 = ECU, 5 = engine vacuum sensor and 6 = coil.
The ECU has stored in an EPROM an optimum ignition setting for each combination of engine speed (from flywheel sensor) and engine load (from vacuum sensor) and will provide plug sparking as appropriate to driving conditions. This is known as mapped ignition. An example of an ignition map is shown below.
The Renix unit looks like this,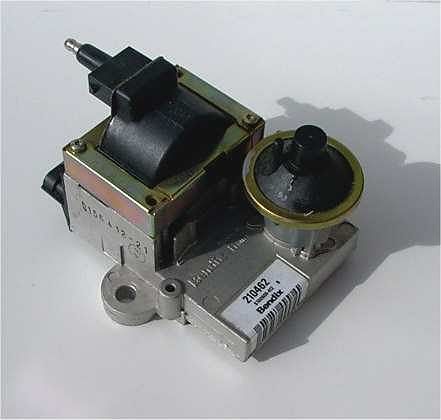 The 'works' of the ECU is sealed during manufacture and cannot be serviced, the EPROM cannot be re-programmed. ( over the years I have tried several times to find a way of disolving the sealant without harming the chips etc. - no luck so far).
The rear of the unit lloks like this,
Under the resin it will look something like this (this shows a type D unit and Volvo 300's use type F but will be very similar),
I will post this in stages - I don't want to crash and loose data part way through.
More soon.
Mac