I thought I'd put up a quick post to show my new purchase, a 1985 Volvo 340 DL vario: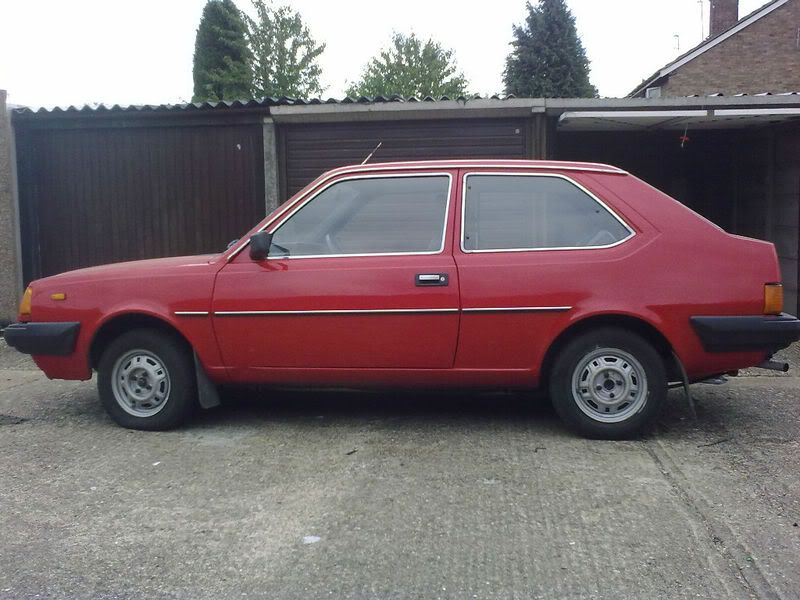 I've already posted this on the Daf forum, but thought I'd share it on here as well (the car is a Daf forum car).
So last night I went to collect it from Luton. Whilst I was there, I took the opportunity to snap some rare pictures of my existing mk1 345 with another - a 343 Black Beauty that was also at the seller's house awaiting collection:
We have worked quite hard on the car today. We gave it a good wash (it had been in a garage for a few months), and replaced the number plate screw covers. I very happily found the original dealer tax disc holder in the glovebox, so it has a full complement of original number plates, rear dealer sticker and tax disc - result! I was also very surprised to see a full book of service stamps at the same garage from 1985 until 2006!
Here it is with my 345: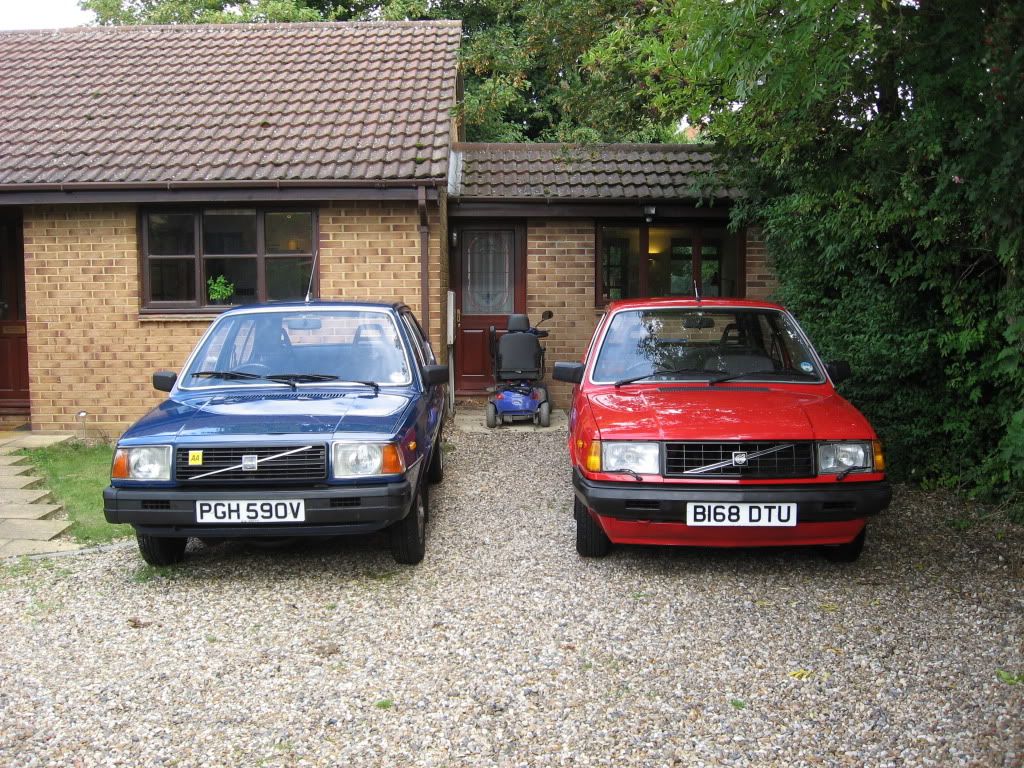 We then belted along to the Volvo breakers' in Wyboston, and sourced a 'new' aerial (the car has one despite not having a radio!) to replace the one that was clearly not original. We also got a set of full Volvo floor mats, and a boot strut with the correct connector so the boot light now comes on.
This was my first time driving a vario and I was very impressed. It's a little unnerving having so many strange noises coming from the back, but it's very smooth and easy to drive. It's noticably happier at motorway speeds than my 4-speed manual 345, although still pretty noisy.
My friend has taken the original stock wheels back with him to Norwich (in the back of the 240), where he will have fun stripping them down and breathing some new life into them. Hopefully I can have them back on the car sometime next week after getting new tyres (I do like the alloys that are currently on the car, as they are an absolutely period accessory from 1985, but it makes the car look too sporty in my opinion).
Anyway, here are a couple of pictures from tonight - enjoy.