I recently noticed that I've never started a thread for my GLT. Amazing, since I've had it for nearly 6 years now. It's a car that's always been lurking around, sometimes on the road, sometimes off it, always playing second fiddle to my daily GLi, or the DLS / Mk1 "rescue" projects. But now my GLi has headed off to the scrapyard, it's time to drag it out into the open a bit more.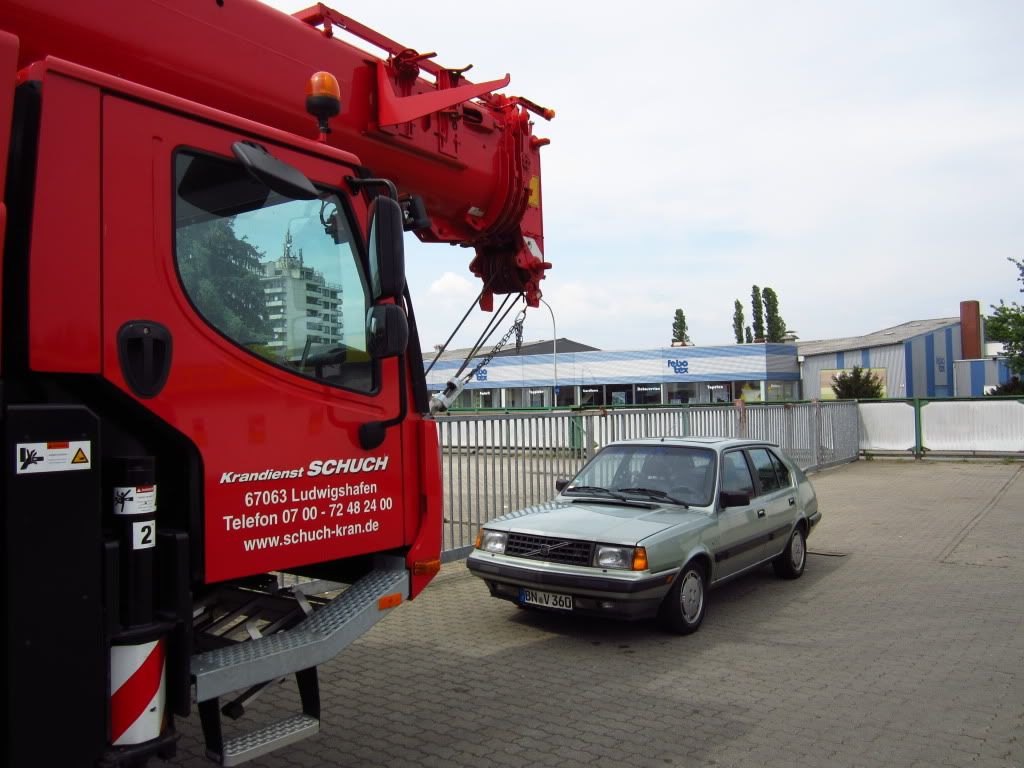 I actually only
bought it for its toys
, a fully equipped V300 is very rare in Germany, even central locking was an option on most cars. So on the way back from
our Moldova trip
we took a detour via East Germany to take a look at this car - all I did was drive it around in a circle to see if the PAS worked, and bought it straight away.
On the the long drive west, the exhaust got louder and louder, getting so bad that I had to leave it at a Volvo dealer's to deal with it - and after paying main dealer prices for replacing a B200F downpipe, and after a full check, it was soon pretty clear that I wasn't going to strip it for its parts anymore. In fact, it was in a much better condition than my daily GLi, and with loads of lovely extras including electric mirrors/windows, a sunroof, extra gauges and a catalytic converter - all so important for those "Umweltzones".
A few electrical niggles were sorted early on but what took a while to sort out was
overheating problems
which I couldn't make head or tail of. It never boiled over or anything, but the gauge was always a tad further to the right than what I was used to from my GLi, particularly at autobahn speeds. The radiator appeared to be in near perfect condition (I even had it flushed and tested by a place which overhauls these things), the thermostat and water pump were changed, I even swapped the instrument clusters over once, just to see if it was the gauge at fault. And what did it turn out to be? Wrong radiator fitted - there was one from a 340 in there. Thanks, Mr. previous owner!

Thicker, 34mm V360 radiator fitted, and all has been well since.
Almost? Well not quite - rust has been eating away at this car too, but luckily not as all-consuming as on the Gli.
More to follow ...
Cheers
Tom