Wow Rich, thanks for the info ...
Green book has 0.7mm gap and tightening torque of 25Nm screw thread not oiled
Checked the gap and it was OK, tightened up to green book specs of course

I'm getting to like all this NM-nerdiness.
BPR6ES are the ones I've fitted (the Skandix standard delivery for my make/model/engine selection ...)
Rather than trying to suss out what HT leads should have been fitted from factory, I've now just fitted the SAE adapter to the plugs again, removed all the old leads (except for the king lead from distributor to dizzy cap) and fitted a new set of Bosch leads which I still had in my parts box: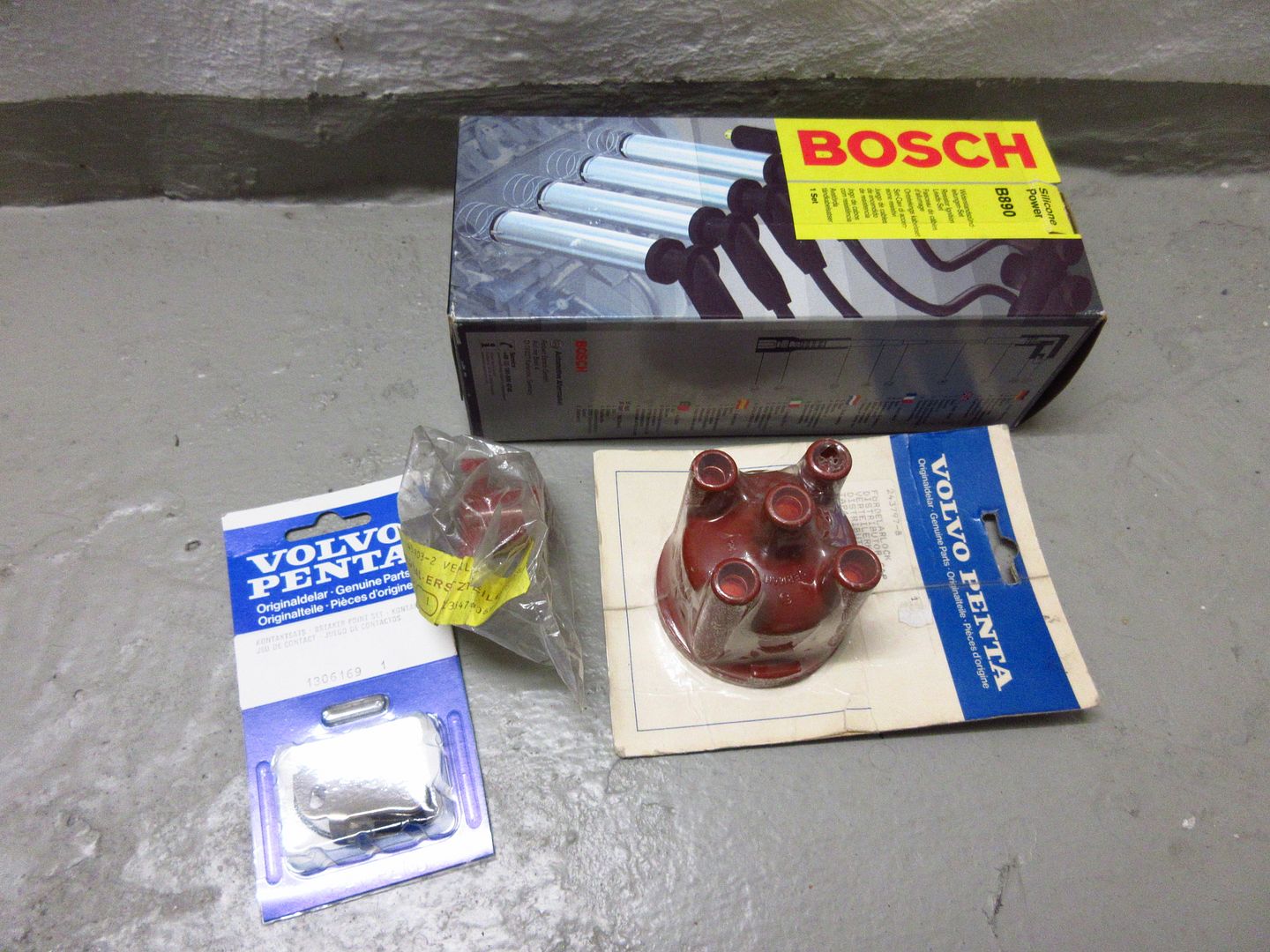 Parts fitted last night:
Bosch HT leads B890 (0 986 356 890)
Volvo 1306169 contact breaker points (Ebay)
Volvo 243903 rotor (Ebay)
not fitted because it broke when I took it out of the packet!
Volvo 243797 dizzy cap (Ebay)
... and not in the picture: a new condensation trap for the distributor:
Volvo 1336242 (in theory for the B19E, but still available from Volvo Classic Parts for 4.31€)
First time I've ever witnessed the changing of contact breaker points, I think once you've done it once it's not so hard even with basic mechanical knowledge. You need to have some feeler blades and a tester though.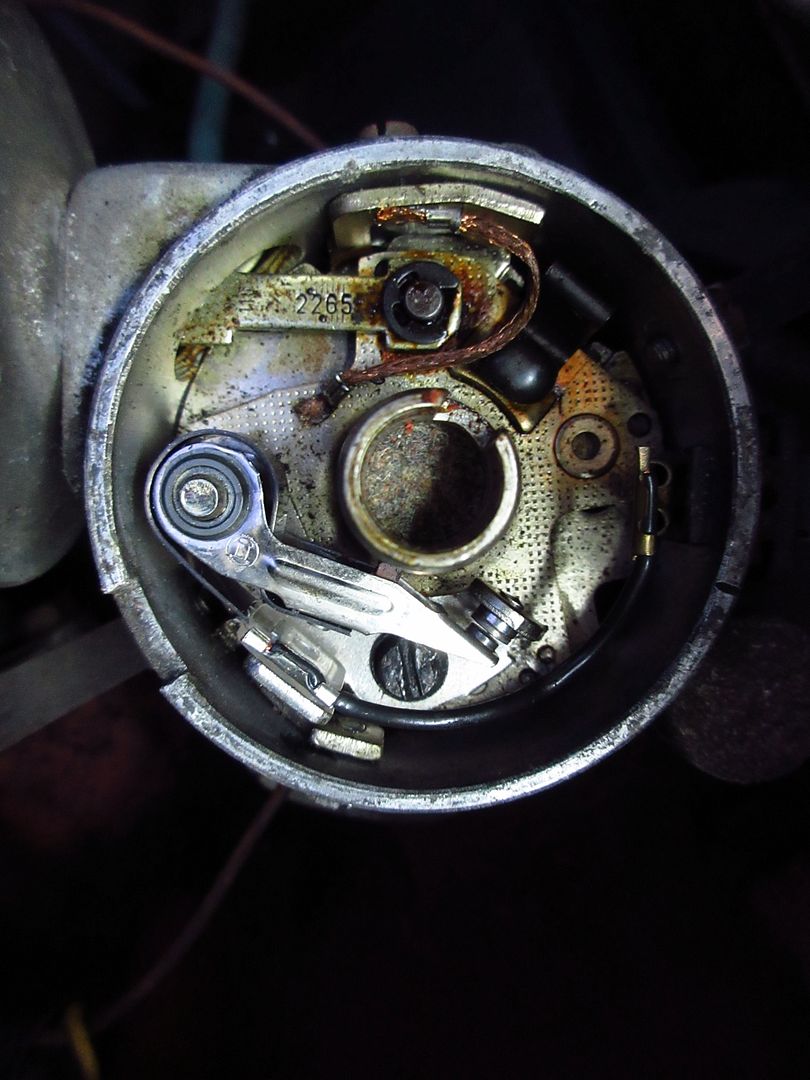 Replace points
Put the car in 3rd gear, and push forwards till the highest point of one of the four cams on the rotor arm shaft has pushed the lug of the contact breaker points to its furthest point.
Set the gap to 0.45mm using a screwdriver to gently push the points into position
Connect up the tester and adjust accordingly.
The dwell angle needs to be between 59° and 65°, we managed to get it spot on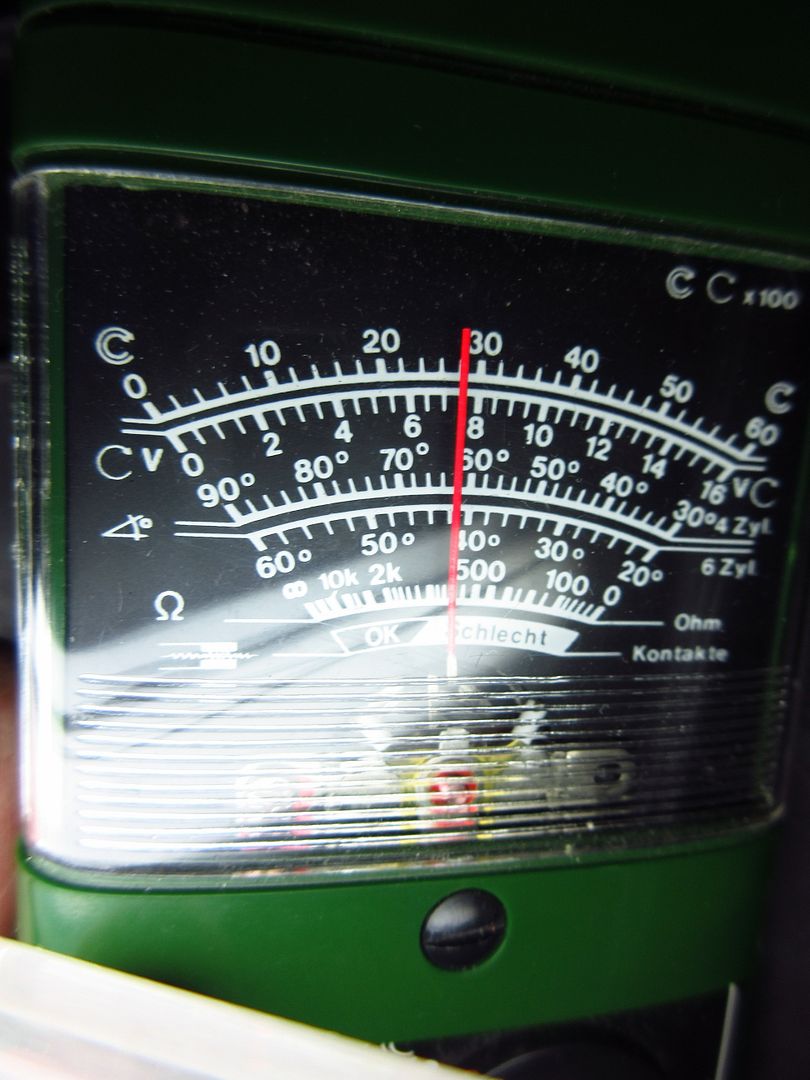 All over in about 20 mins.
To be continued ... but not in the next few evenings, now the family needs some attention

Tom