After taking part in this years edition of the "Elandrun" I made a new "to-do-list". BTW ....great event.The track was very wet in the morning but as the rain stopped it dried up and it was was B I G fun!

Klick on the picture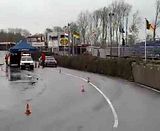 One of the things that piss me off is that I have to sit to close to the pedalls to have a good position at the steering wheel.But sitting so close to the pedalls is ideal at all on a circuit like Lelystad.They set out a realy great track with a nice mixture of fast and slow corners.That meens......work like an idiot to be fast.After my last round I decided to call it a day.My arms and legs where totally cramped.I never had that when I was racing my DAF 55 on the Nürburgring.In that car I made a new setup for the seats and adapted the steeringcolumm to it.So why not do it in the 360.Well..for starters.....the collumm in a 360 is completely different from the one in a DAF55. So.........let's look at it and see what can be done.
I already had fitted a deep dish steering wheel but that 'wasn't enough.As the car is a 4 door saloon(so it was the smaller doors then a 3 door hatchback) I found out that putting an adaptor between the hub and the wheel caused a new problem.Due to the cage it's nearly impossible for me(I weigh 110 kg's



)to get into the car.
Sollution.......detachable steeringwheel.....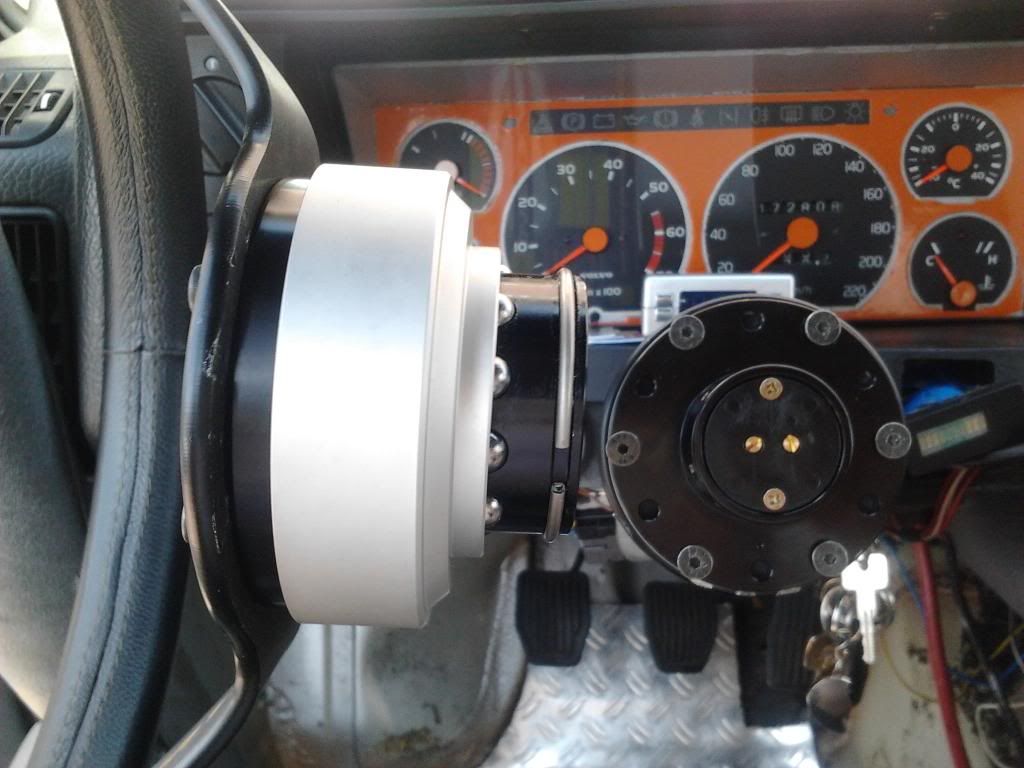 Because of this hub(total length 6 cm's) the wheel doesn't come more towards you.....it also has a higher position...which I don't want.So the wheel has to come down.The columm in my DAF 55 is fixed with 2 bolts to the frame behind the dash.So that is easy.Take the bolts out,get a spacer and 2 longer bolts and that is pretty much it.In a 3series it is a complete other thing.So I took out the collumm and cut off the top piece.....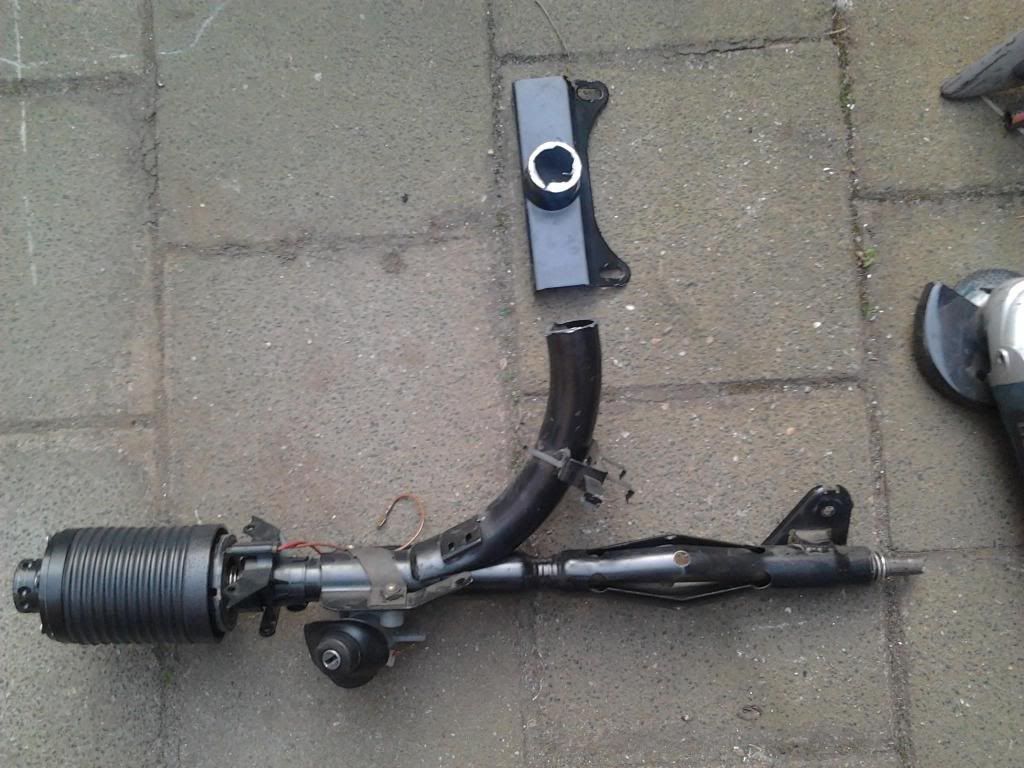 ...and welded in a tube..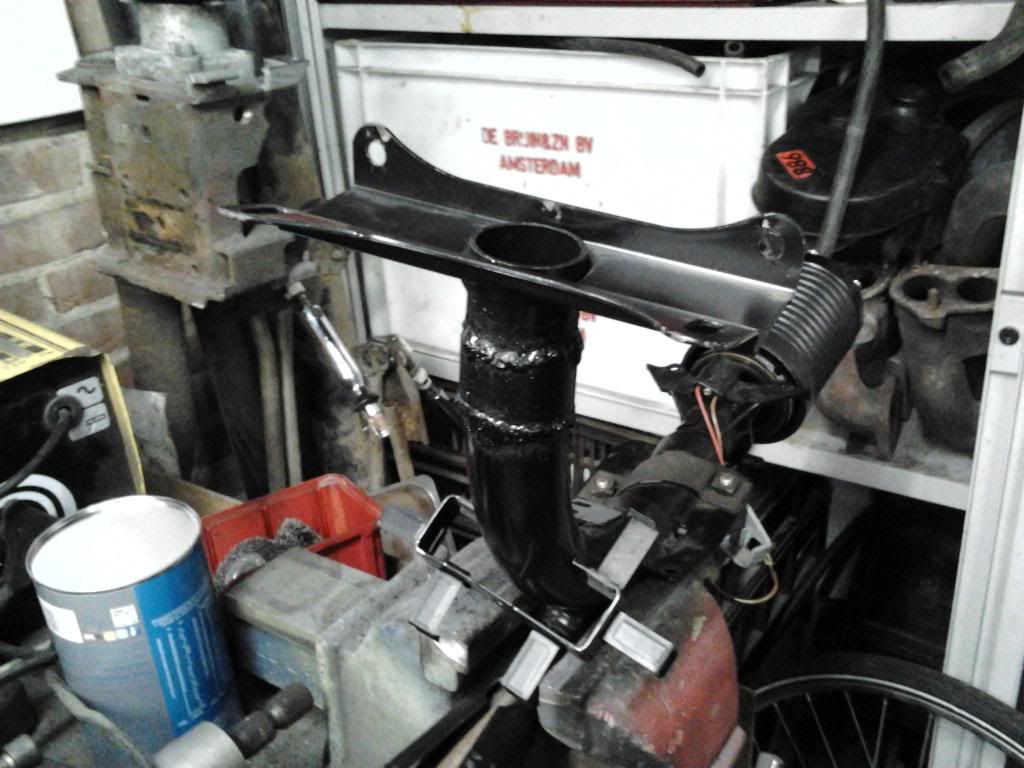 looky look.....the difference between an original collumm and mine is 1,6 cm's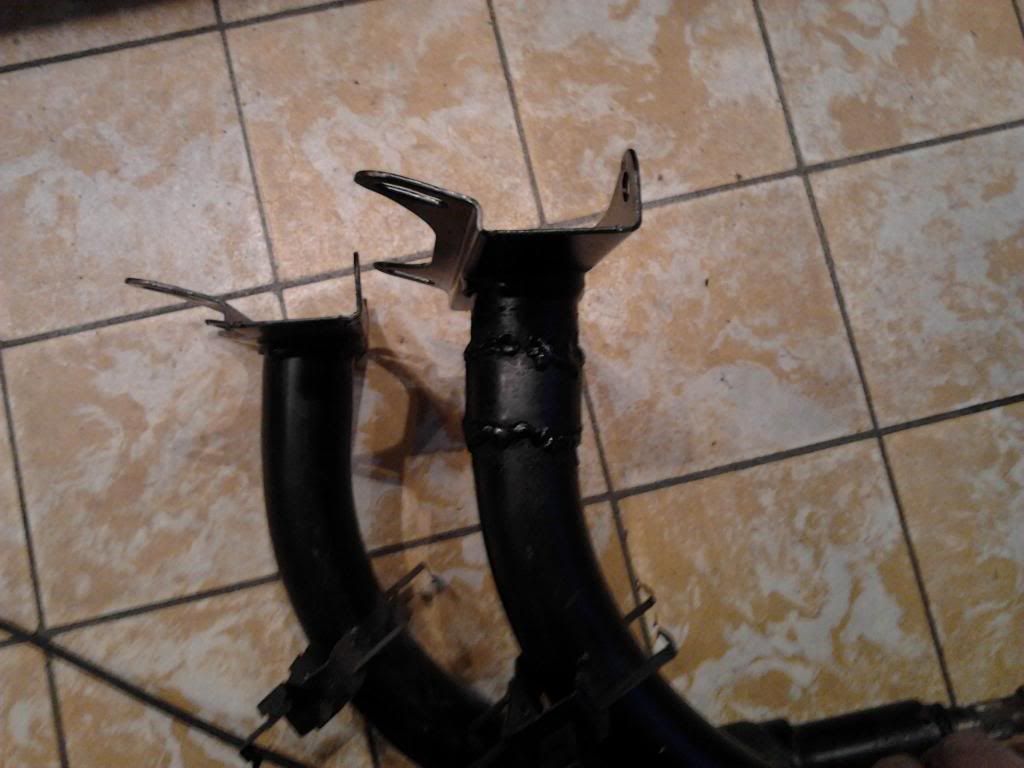 Refitted it looks like this.....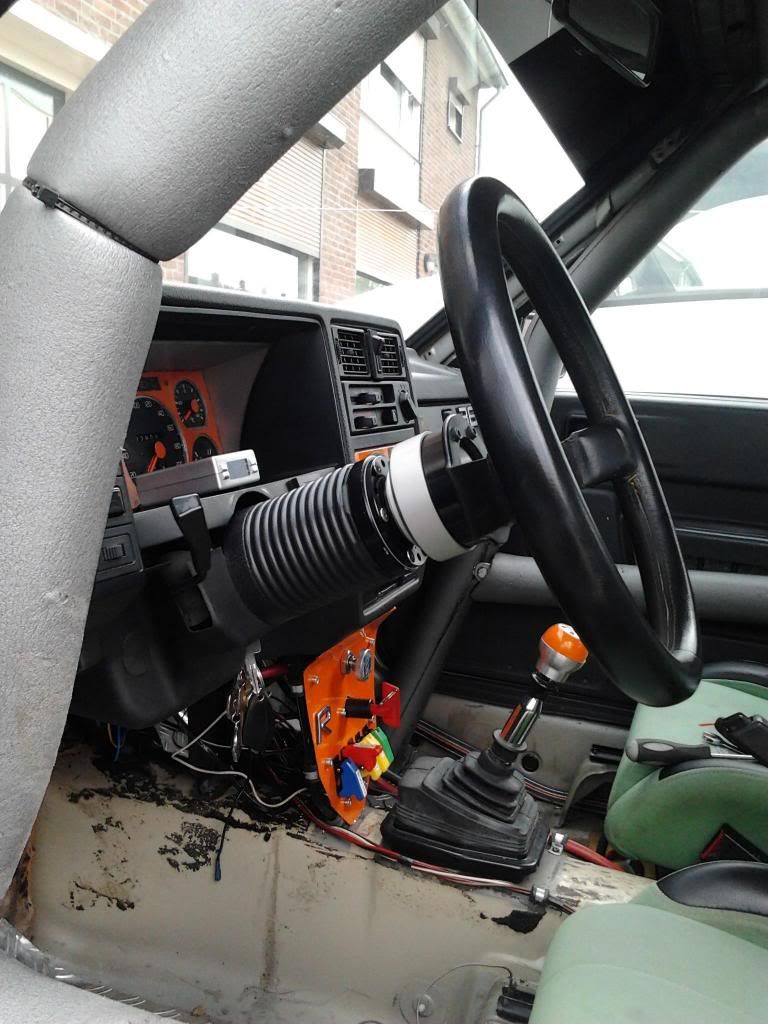 I took the car for a test drive and this realy feels much better.