As most of you have seen it today at the National rally, I thought it was now time I did a build thread of my new purchase.
I bought it as a non-runner from a guy in Gravesend. I say non- runner, it was running, just not that well.
The car was delivered and looked like this: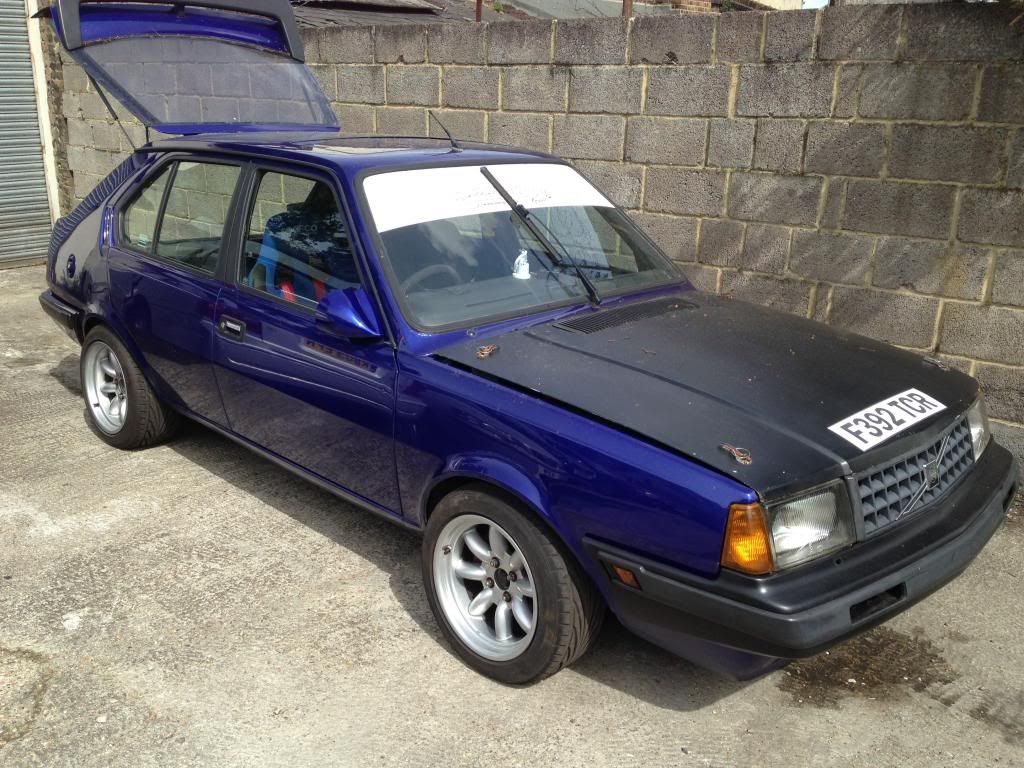 From this pic im guessing your thinking it looks ok?! But after looking a little further, I noticed a few issues.
1. The debaded grill was missing
2. The vario inserts were missing
3. The rear jacking point needed repairing/ welding (o/s/r)
4. The front wheel (o/s/f) was rubbing on the arch
5. The engine needed attention
6. The welded diff needed to be removed if it was to be used as a daily
7. The bumper was black in the front
8. The bonnet was black
9. The only bits of interior left were the dash and both front seats.
and the list goes on... oh an it needed an MOT
So the deadline for all the work was the BKV bearing in mind it was purchased in mid may.