When I first got her home she looked something like this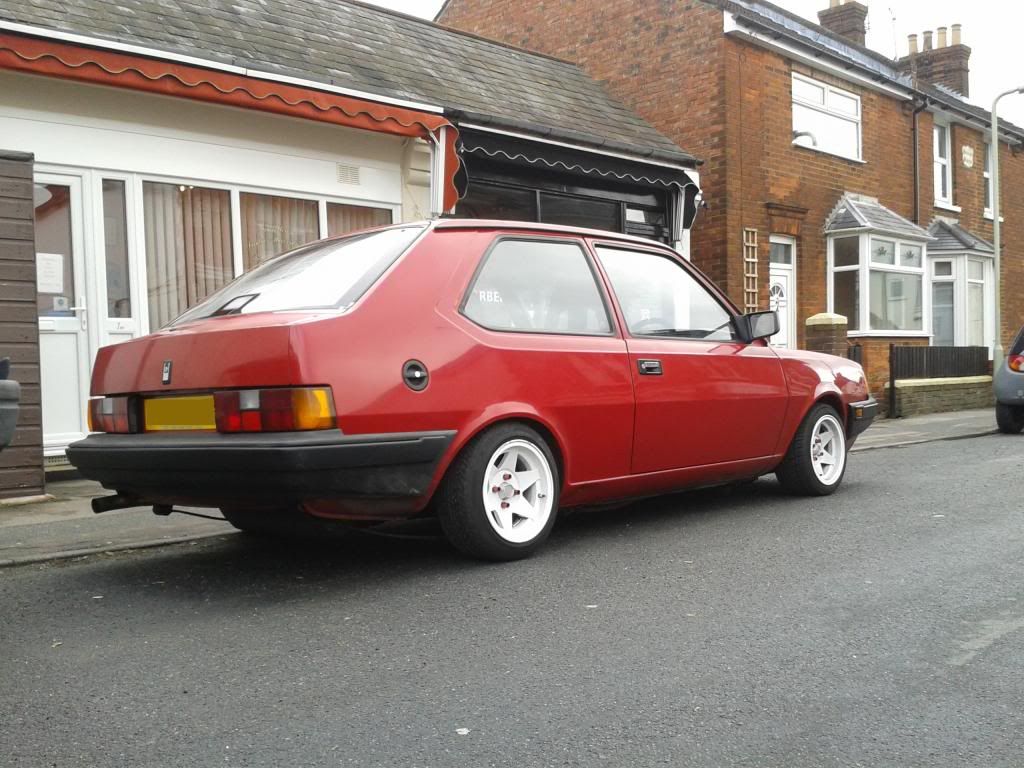 But a few weeks in she did her bellhousing, prop and gearbox.
She then melted one of her crank bearing shells, which called for a new F7P, which she did the same thing with in a matter of days. This lead to her time in the garden.
Then, last week I got her in the garage, up in the air, and dropped the bottom end of the old engine and the subframe out...
The plan now is to re-do her to the best of my, and my group of friends abilties... I've got a few tasty bits bought over her retirement for her Including some coilovers, Polybushes and an F7R to name a few....