Well i thought it was about time I started my Project thread, (now that i have nearly Finished it)

Well it all started last year when summer was fast coming to an end and time to put the mk2 escort away for the winter was near.
I began to fancy somthing small RWD that could be used as an all year round toy. Final aim is to have someinth ad quick as my 205 gti 1.9 but RWD, so naturally the F7P 16v is the was the way to go.
Then i remebered the Volvo 340 which i had looked at previously as a first car for my brother. After he poo-pooed that suggestion nothing more came of it till 6 months later.
Whilst looking at the For sale section on here a 1.4 3dr came up for free with 145k miles. so i booked my train ticked to oxford (from cardiff) for £12 and off i went and came back with this.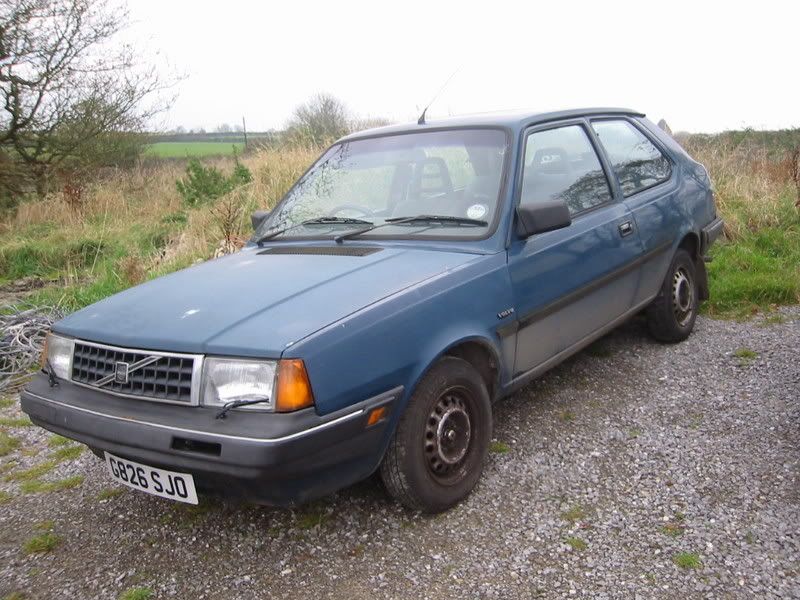 to say i was pleased was an under statement, for car that had done 145k miles it was in fantastic condition, has had some welding at the rear in the usual places, Jacking points Etc. and just a bit of rot left on the front valance.
What amazed my the most was the build quality, It didn't rattle, shake, whine or make any other odd noises. ( i am used to driving a Pug 205 with 115k miles and it is totaly the reverese)
Anyway, first job was to set about lowering the car. which desperatley need doing as shown by this picture.
Few messages and few weeks later i had these and a set of lowering blocks to go with them.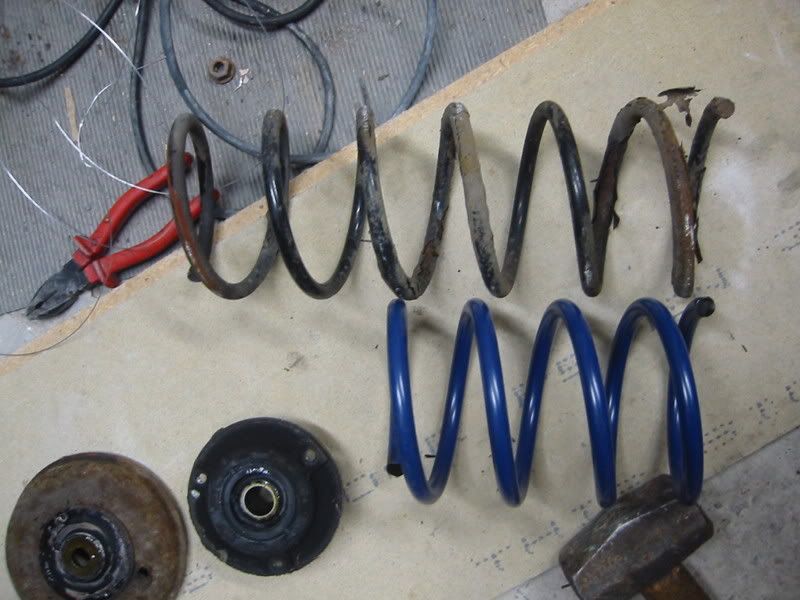 Mucho Better, The car now doesn't learch about when changing gear which makes it more comfortable to drive.
I picked up some cheapo steats and harnesses of the Bay. Made up some frame to mount the to the volvo runners and stripped it out from the doors back.
The Car was then used like this for a couple of months whilst i set about sourcing bits for a 1800 16v Conversion. More on that later.