Got the struts off yesterday and dropped them up to a mate to get the threaded sleeves welded on to convert the McPherson to height adjustable coilovers. When and picked them up this morning........

Well happy with the results. Due to the fact that the blue 2.5" top cup was much thicker than the OE one I had to modify them and also trim a small section of the top mount off (not ideal, but atm I just wanted to get them on)
Which resulted in this......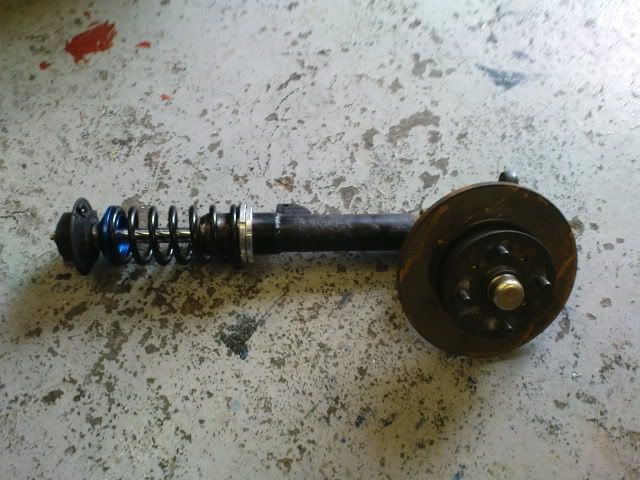 Because I had to take the dampers out anyway I refilled them with Halfords finest 80w/90 gearbox oil, which is much thicker has stiffened them up nicley. I then refitted the newly modified strut back on the car.....
The ride height needs adjusting and as I suspected 225lbs springs are a little too soft think I'll order some 300 or 350lbs ones when I get paid. How it sits now......
Well happy with it and just needs tweeking to get it spot on