i love the stadard look of the volvos interior, and cant stand it (on any car) when people hack the parcel shelf to bits in order to fit speakers.
but needing speakers i had to fins a solution to both deter thieves and also keep the standardish look of the interior.
so thinking back to when i used to mess around building minis, i thought of a usefull idea.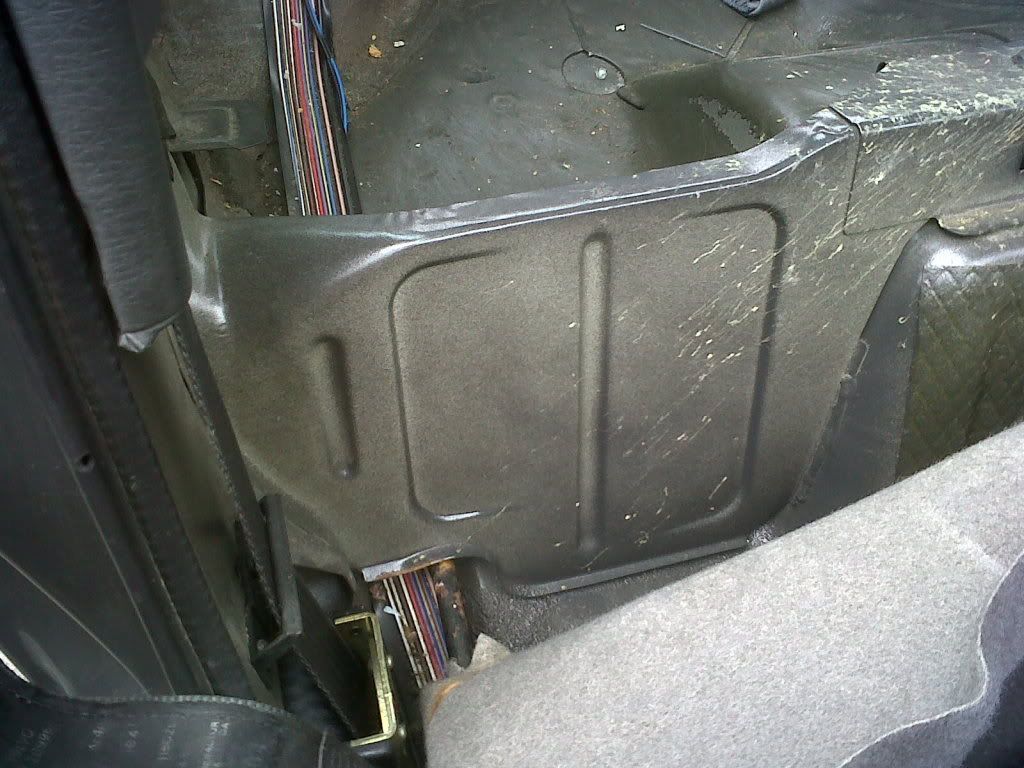 to locate the 6x9s in the rear seat frame.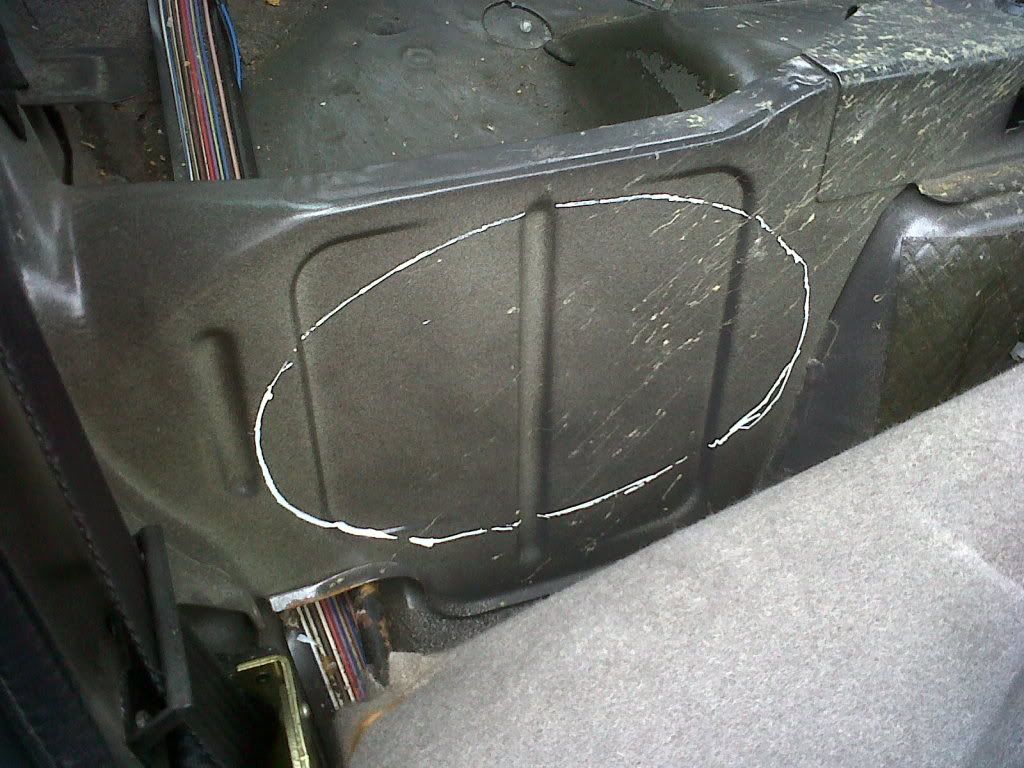 just happened to be an area either side ideal for locating two 6x9 speakers in.
granted it wasnt as easy as simply cutting a cardboard shelf, but i think the results speak for themselves.
i used mdf spacer rings to push the speaker back, this way i could cover it with a bit of mesh riveted to the frame, keeping it relitively protected from passengers getting in/out.