I have bought this product as I read great reviews online. Now to see if it works. This is not a scientific experiment, just a real life trial. I have no feelings either way, no affiliations and do this at your own risk etc..etc..
The product.
I bought a 4kg bag of deox c crystals and a 1kg bottle of deox gel. (I'm not going to do a product description etc as if you are reading this then you have google.) It cost me €75 with next day delivery. I am told it is safe with rubber parts, we will see as a rubber bung is all that's separating my garage floor from a very expensive 80 liter wash.
I am doing the front subframe and cross member so I needed a suitable bath. There is no need for the elaborate plumbing you see, this is a deep water culture garden from my aquaponics unit. I gave it a quick scrub to remove the fish waste.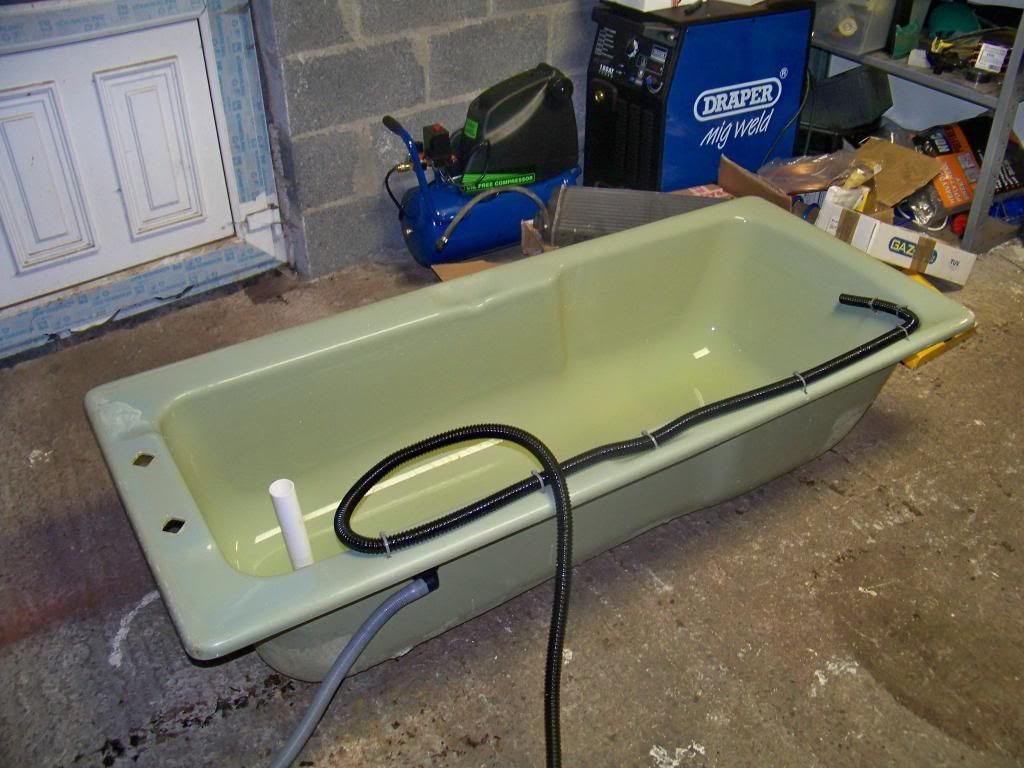 I poured in the 4kg bag of powder, (actually 4.2kg, thanks guys!) and poured roughly 80l of hot water. I estimate about 55 celcius. It dissolved with a bit of agitation and I dropped in my parts. The clear water instantly turned a greenish hue and started to bubble.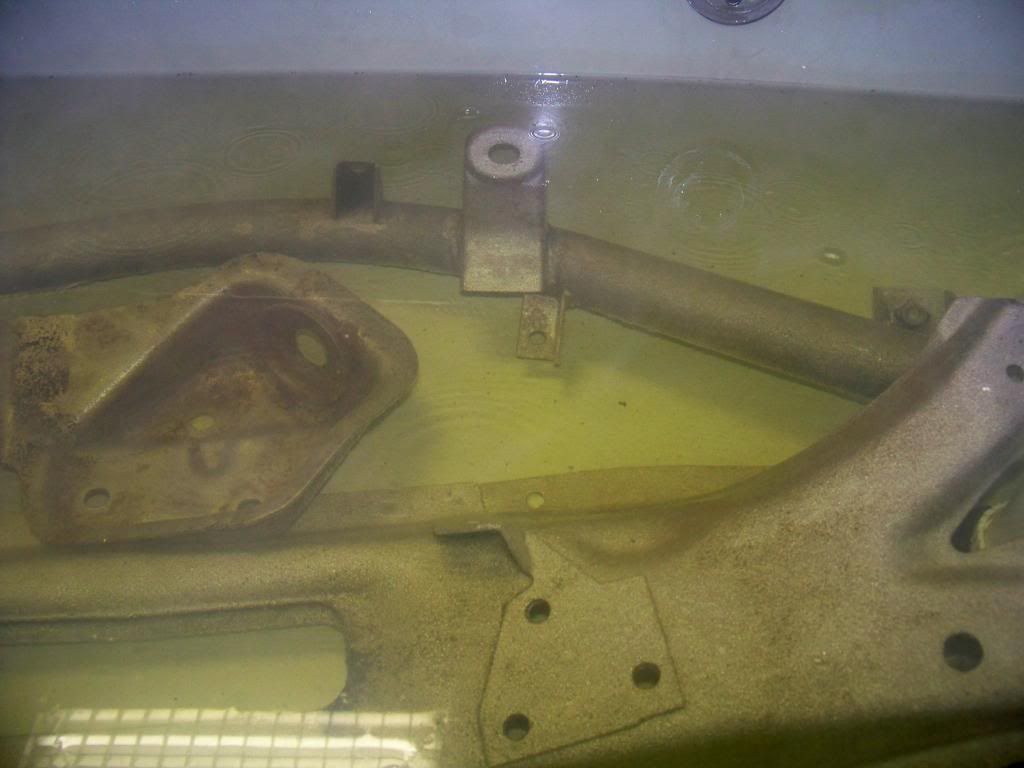 It didn't quite cover the subframe so I decided 'there is no replacement for displacement' and eureeka! (Hat tip to Archimedes)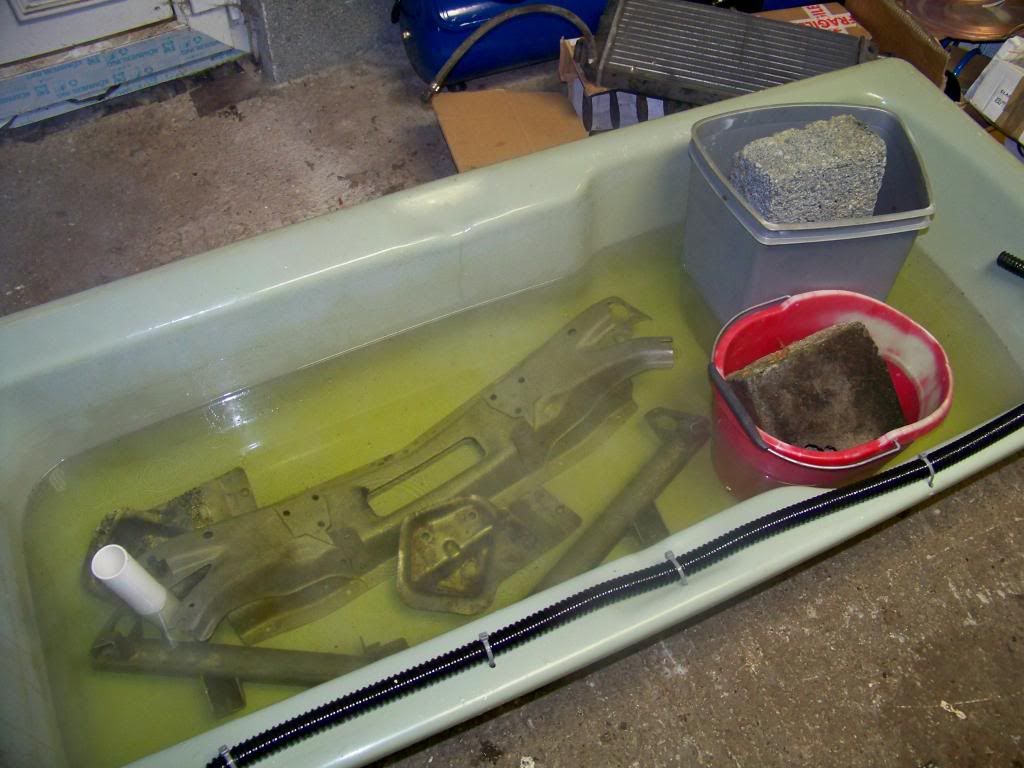 These parts have been partially sandblasted so are not heavily rusted. The worm still resides though.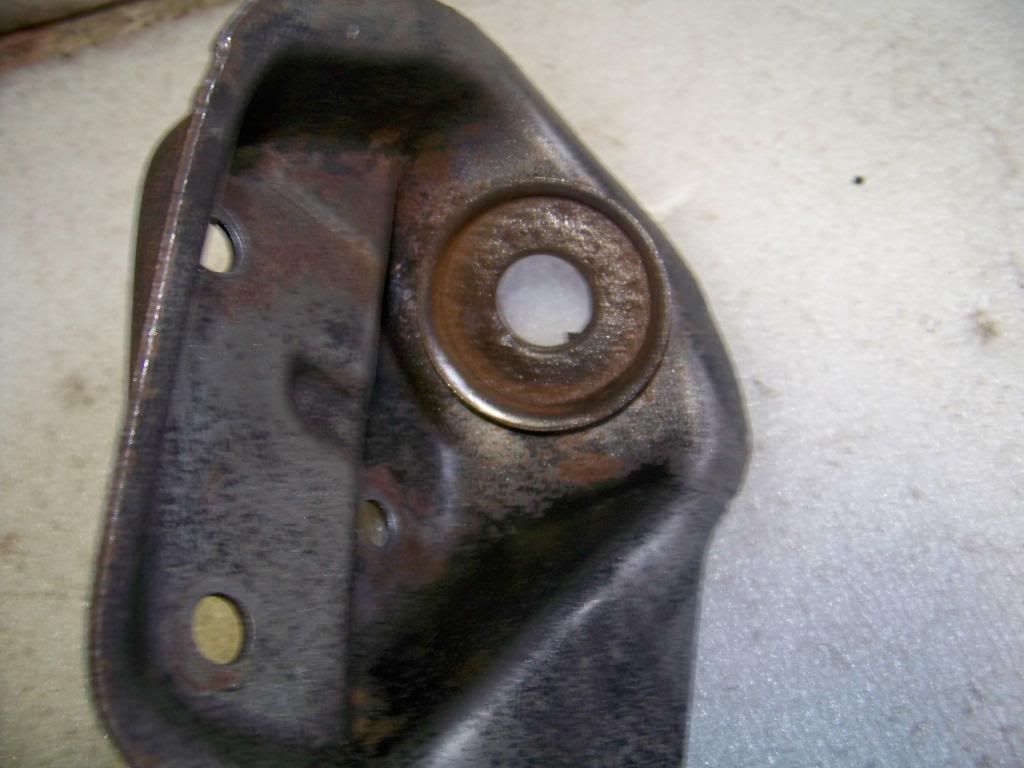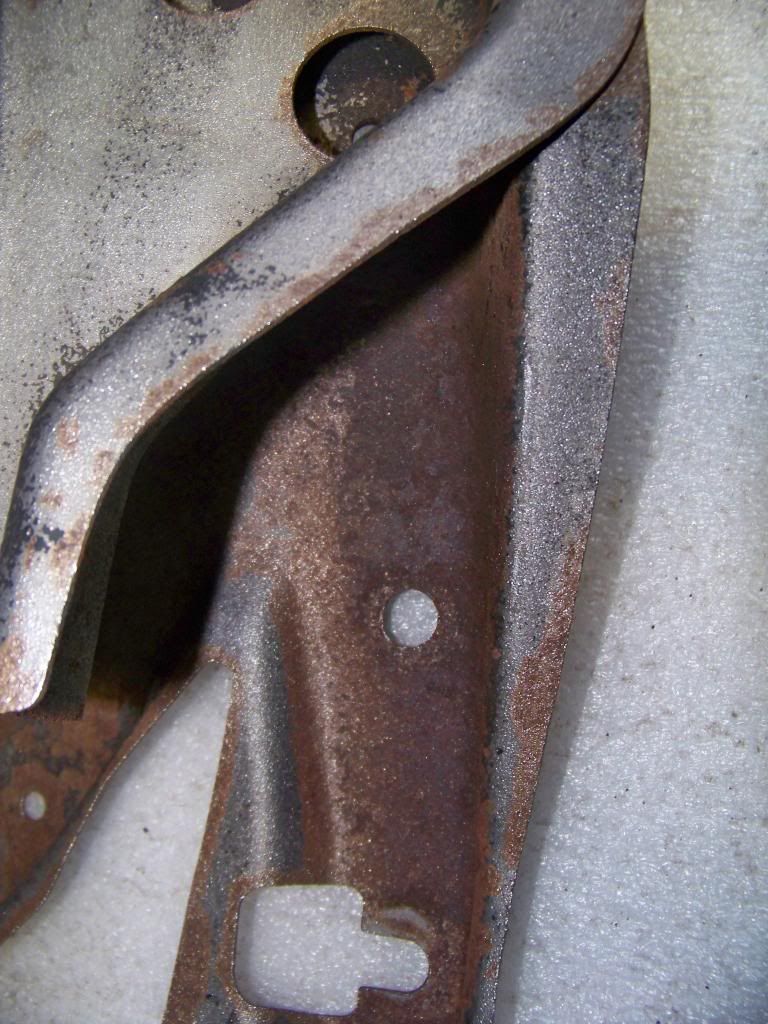 For more pics please visit my rebuild thread.
viewtopic.php?f=51&t=15216&start=90
Now onto the gel. I plan to use this on the rusty bits under the car that I can't dip. This brake disc has been sitting in a leak from my brine tank, not healthy.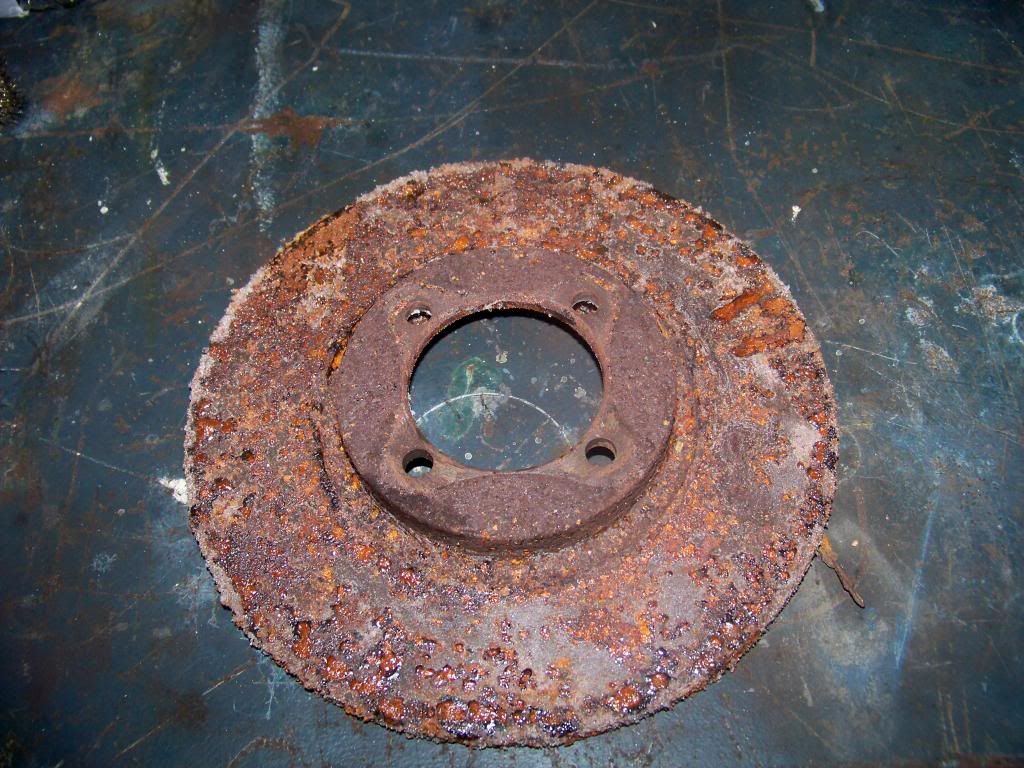 Gave it a quick dust with a wire brush on my drill as recommended, (about 30 seconds) Did the complete thing so as not to cheat.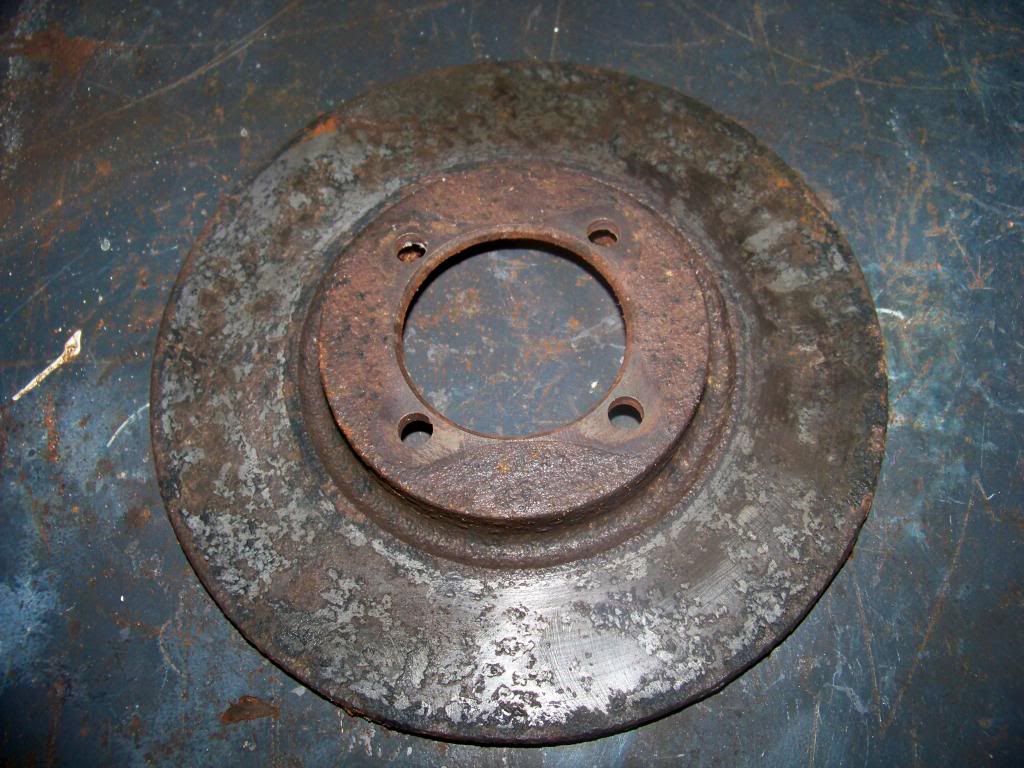 Brushed on 2 brush loads of gel, (it should be thicker but this is just a quick experiment and I didn't want to contaminate contents of the bottle with the brush)
Popped it in a plastic zip lock to stop the gel from drying out and we will see how it gets on later.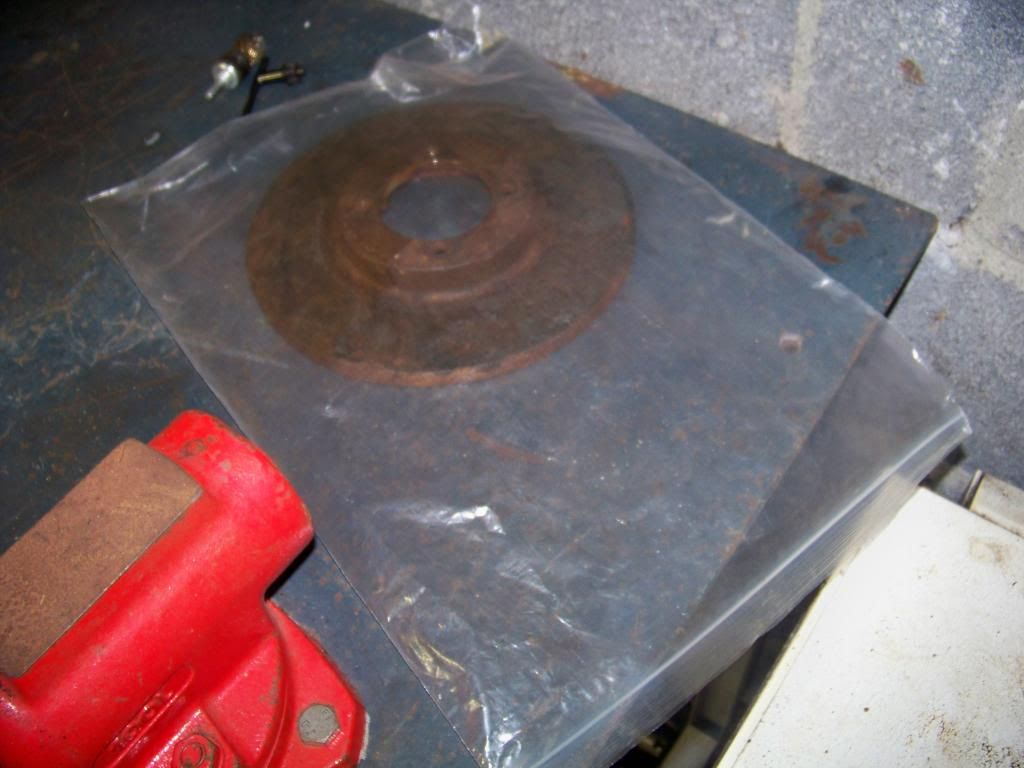 Fingers crossed.