Cheers Ride on. Will do.
Update on my sugru experiment. Well impressed with this stuff. It came out slightly off center but it has cured just like rubber and I was able to press it over the shaft without it tearing or deforming. It looks like I will be getting some more in black and going ahead with it. It grips the shaft well and looks to be perfect. There is no real pressure on the rubber as the bearing will be turning. I'm happy enough to go with this (properly done) for now.
More info on sugru.....
www.sugru.com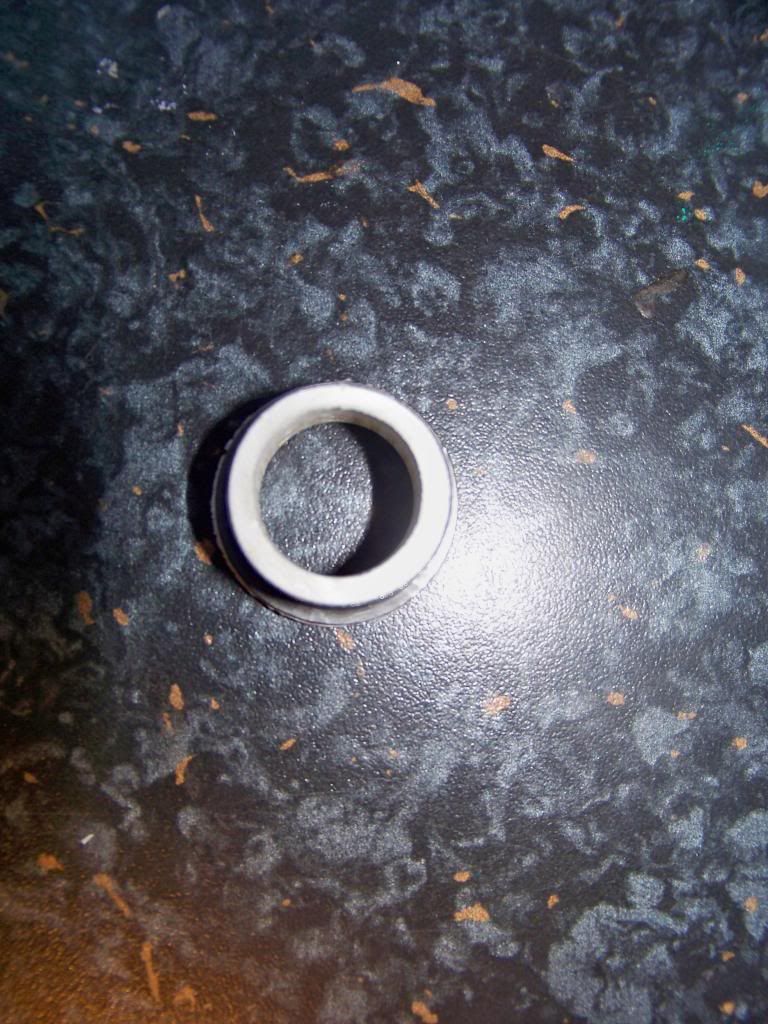 My wife was asking me to find picture hooks all week that would not damage the paint, she had a swipe at me last night while making this, 'maybe you can make some hooks from that stuff!' So I made one with the leftovers, she was not impressed to find it stuck to the wall this morning.