LONG TIME NO SAY NOWT.
Having a bit of a garage clearout, I found I had more than a few spare cams tucked away. Here they are:
From left to right; H,A,A,A,T, then an intermediate shaft to drive the block mounted dizzy (this is only of use if you have a head mounted dizzy so not much use to the 360 owners).
All in lovely condition with no visible wear on the lobes.
I'd like £60 each for the slotted 'A' cams, *unslotted A now sold*, £10 for the 'T' grind, and £120 for the incredibly rare 'H'.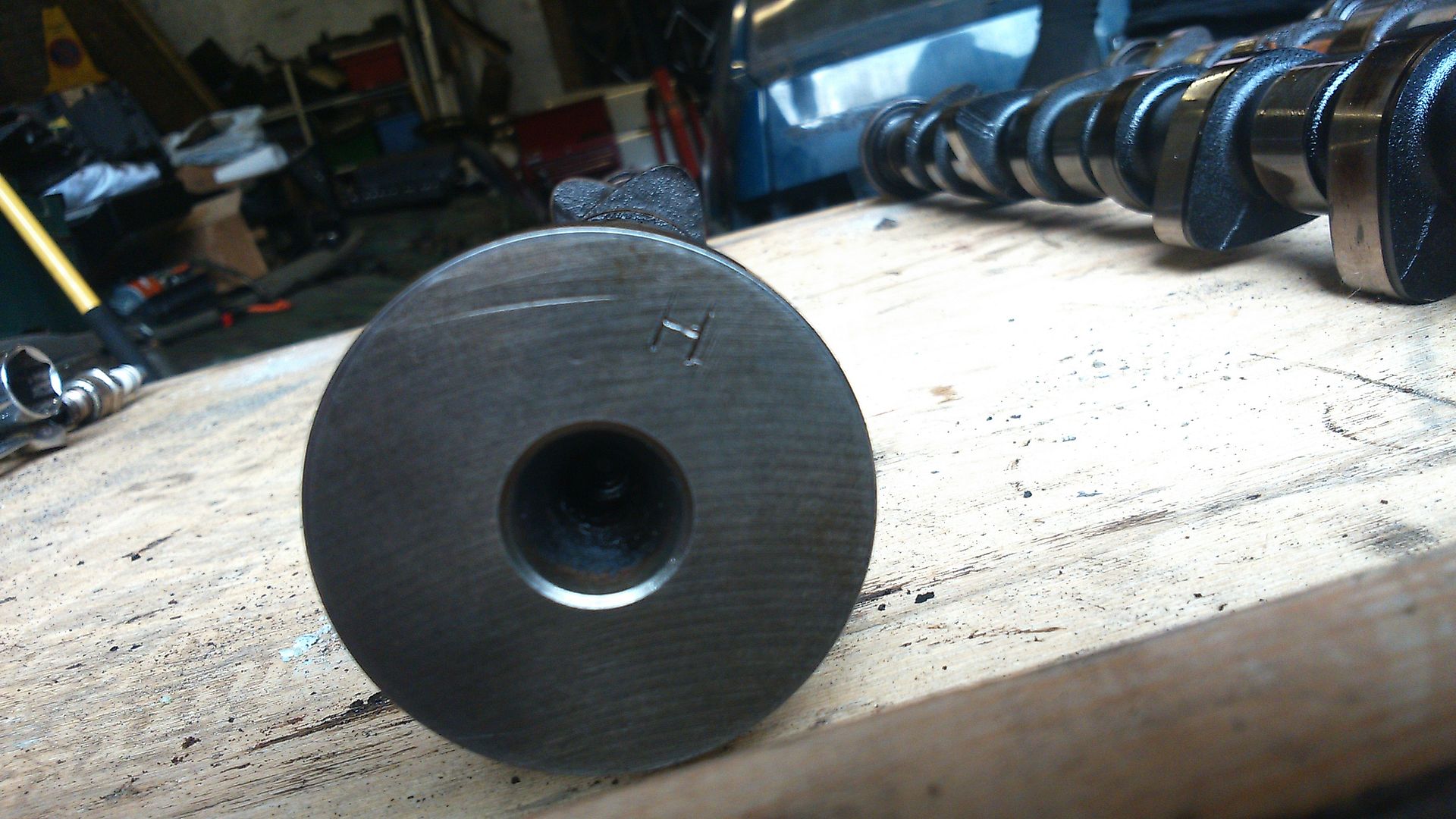 Also, I have this neat modified cam pulley which allows you to change the cam's position relative to the crank: