I've introduced her to 'the Family' but since it's turning into a project of it's own accord I thought I might as well start a separate thread on the Volvo 360!
I present to you my daily driver rolling project: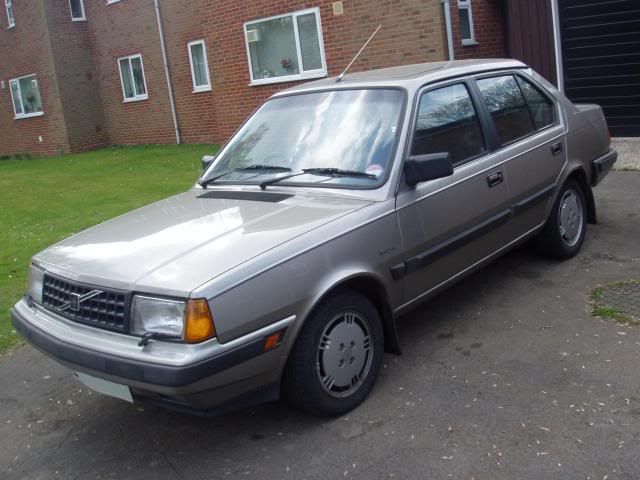 My first 360 GLT - 1987 vintage. 2 litres of Volvo Red Block EFi, mid-gearbox, RWD goodness!
It was meant to be 'just' the runabout but I really like the quirky, retro character and have been unable to resist thoughts of B230 Turbo conversions and Land Rover rear dampers (more because I've a few hanging around than becasue of any drift fantasies!) with some 'stealth' style.
This weekend I collected some alloys: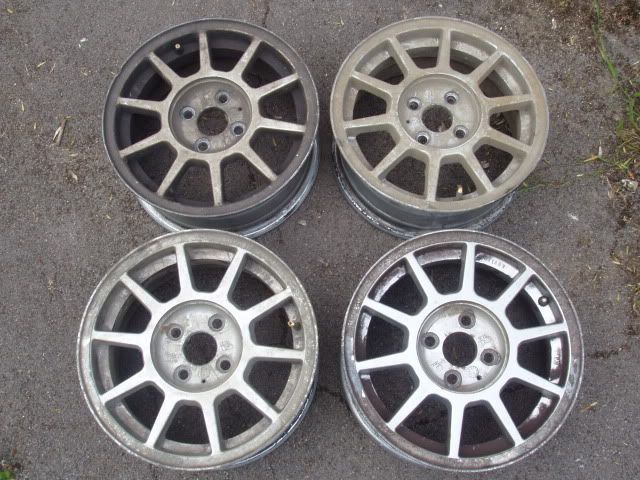 They originally came fitted to my Dad's Passat estate (!??) but I have 'liberated' them as he has a tendency to trash all things automobile. A quick trial, while on my bro's ramp for exhaust bodging, shows they fit (ish) although the wider centre bore worries me slightly...
They are 14" Wolfrace and with a clean and repaint I think they will suit the car.
While prodding underneath, as our kid welded the front pipe, I decided the chassis rails and rear wheelarches will need some attention: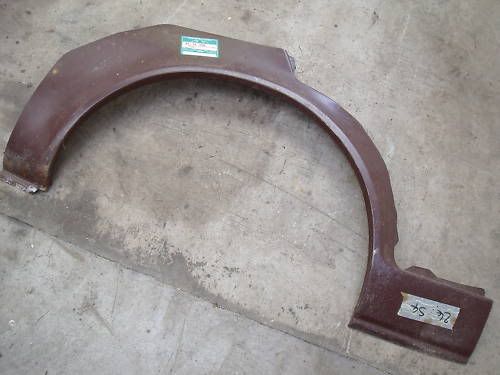 eBay provided this repair panel but sod's law dictates I have only located an offside repair panel when the near side is in the worst condition (though both will need doing sooner than later)!
Hopefully it will make it through MOT time in July with minimal expense and I will find more time to sort things properly!