I am fairly well known in the 300 scene and have been on V3M for a long time now but here is my Volvo story.
As a very young child my dad ran 140's and 240's and would buy in spares cars as and when they came up. I would help out with dismantling these car but did not do so much of the putting back together. This changed in 1989 (age 7) when one of 240's suffered accident damage and was rolled onto its side, this hatch the plan of building a pick. My older brother Matt do most of the work and I helped out where I could.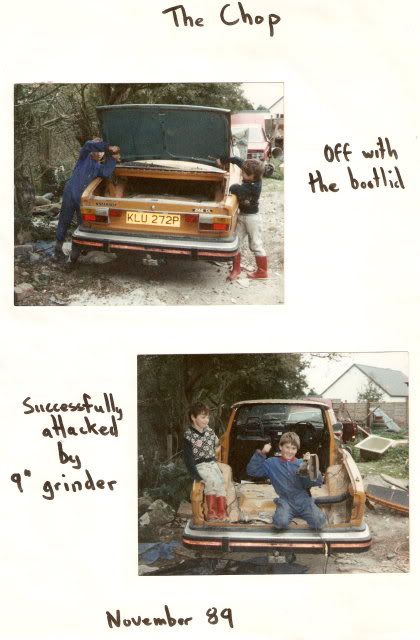 Once built we started going to the Volvo club shows and local custom car events. The custom cars did capture my imagination and I became an avid Street Machine reader.
We very quickly became very well known on the Island and lots of locals came to use for work on their older Volvo's, even the local Volvo dealer would send cars to use that they did not know how to fix!
Volvo was still not quite for me, 60's metal is what I was looking for with a nice custom bodywork and engine conversion. That all changed when my dad went older Volvo with the purchase of a very rough looking hand painted 1970 131. Just with some very simple mods with wider tyres, stiffer rally springs, adjustable dampers and a free flowing exhaust this car flew and stuck very well. I fell in love with the amazon and could loads of customisation ideas running through my head. I just had to have an amazon.
I started working for Rein at Charlton Road Autospares. Rein used to rally a amazon and had done very well in many events with his Volvos. He knew a lot on how to get the best out of the older Volvos and was more than willing to share his information. It did not take long to earn a 133 restoration project for my work and a lot of the panels needed for it. Not bad going by age 14 my first amazon.
In my spare time after college most of my time was going into building amazon's and P1800's with help from my dad and brother Matt. My earning went into saving amazons from the scrap yard and stocking up parts for my cars. As I was not happy with most of the tuning parts commonly available I had to find companies willing to make parts to my specifications like poly bushes are uprated springs and dampers etc.
Move forward a few years and I am in need of a car for my girlfriend who does not want a amazon or a 240!!! She wanted something a bit smaller and more modern that the Amazon so what do I do? As these things go I was not especially looking when the local Ford dealer phoned my asking if I wanted a 340 but the key was missing and as a result the price was £25. A quick call to the Volvo dealer and the next day £8 lighter I had my first 340. Girlfriend was pleased but did complain about the handling and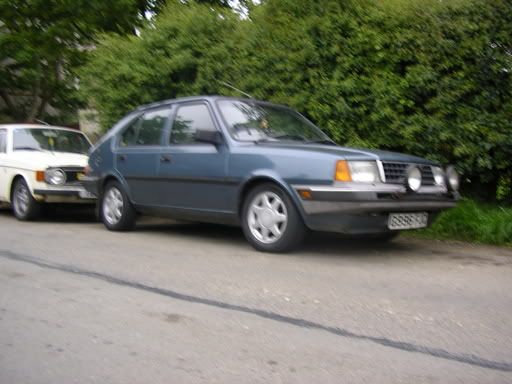 I quickly discovered there was next to nothing available in the way of tuning and upgrade parts for them. Wheels were easy to do something about but almost everything else had to be made. Vicky's 340 became the test bed and gradually I was able to develop a lot of upgrades on this car and through V3M there was a demand for these parts. After knocking up a good 220,000 miles body rot finally got to Vick'y 340 and the body shop that was supposed to repair the rest areas and respray left the car outside parked in grass for nearly a year without touching it. We still have it in storage but I very much doubt it will ever see the road again.
We had not had a 340 on the road for a while with only the odd spares car coming but in 2013 that changed with the arrival of Ricky the vario. Ricky is going to be subjected to a rolling restoration with some minor upgrades along the way. I will be looking out for another 340 for a more serious customised build but will wait for a car that ticks all the right boxes for me.