Hell Driver

Posts: 1412
Joined: 18 Aug 2009 09:58 pm
Location: Doncaster UK
At, strangely enough, 3:43 on the video

http://www.youtube.com/watch?v=4jF1hLN7dmQ
360 GLE Saloon (D 86)
360 GLS (A 84)
343 DL (W 80)

340 GL 1.7 (G 89)
360 GLS (Y 83)
440 Turbo (J 92)
Transit Tipper 125 T350 (02)
Alive Again!
Transit Tipper Smiley face Q reg
Mitsubishi Colt 1.1 (54)
R.I.P. 77 343 DL vario

---
Nice to see LPG is safe even in old cars!
---
*** V3M DONOR ***
Posts: 5454
Joined: 25 Apr 2005 06:52 pm
Location: Anglesey North Wales
Contact:
As the systems in those days did not have as many safety features as we do no with auto shut off.
Dai
Please email me directly on
dai@classicswede.co.uk
http://www.classicswede.com
phone/text 07824887160
Web shop
http://www.classicswede.co.uk/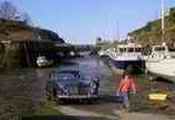 ---